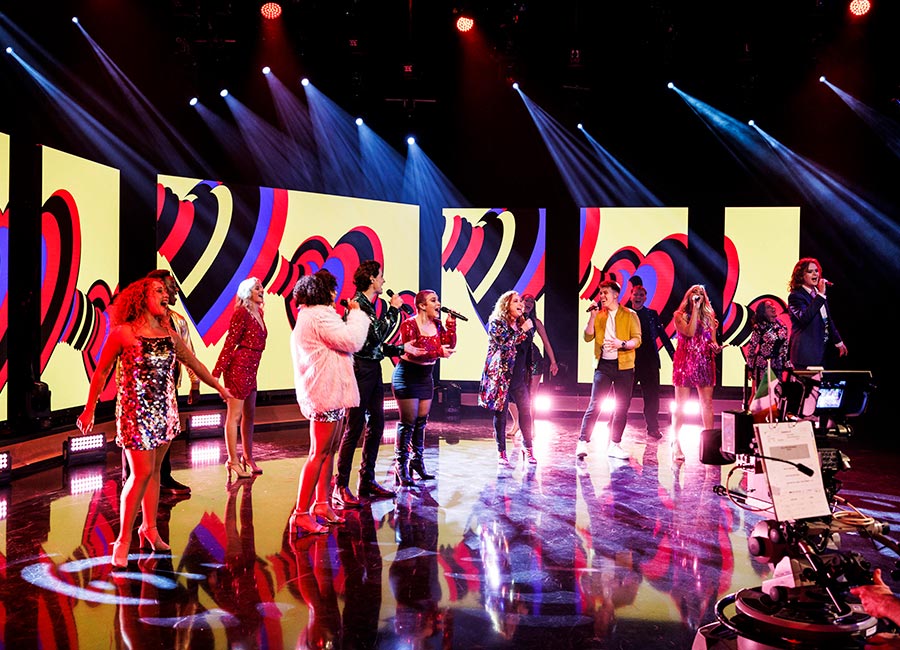 'Can we not send Niamh again?' That's the sentiment pouring in from all corners after Friday's Late Late Show Eurovision special.
It's almost 30 years since Niamh Kavanagh took gold in the contest in Millstreet with In Your Eyes but the level of affection for the Irish singing legend remains as strong as ever.
Niamh performed her classic hit on stage and urged the hopefuls: 'Just go and enjoy and own who you are on stage. You have got three minutes from when you go on stage. Just own it.'
Those at home were blown away by her talent and down-to-earth outlook after so many years in showbiz but the same can't be said for this year's candidates whom she managed to completely upstage on the night.
The six acts vying to represent Ireland in May were ADGY, Connolly, Leila Jan, K Muni & ND, Kofi Appiahand and Nevlonne, Public Image and Wild Youth.
Ultimately it was Wild Youth that won the night with We Are One but it was Niamh who stole the spotlight.
'30 years later and Niamh Kavanagh made a holy show of everyone else on stage,' insisted one person.
A second fan wrote: 'Has Niamh Kavanagh turned up to save the proceedings? while someone else shared: 'Niamh Kavanagh, This is a standard that will never again be reached.'
'Niamh Kavanagh absolutely wonderful memories, what a voice' declared someone else.
'Niamh Kavanagh. Now there's a lady who can sing.'
Despite her phenomenal success, Niamh recently opened up to EVOKE about how she battled with Imposter Syndrome after winning the competition all those years ago.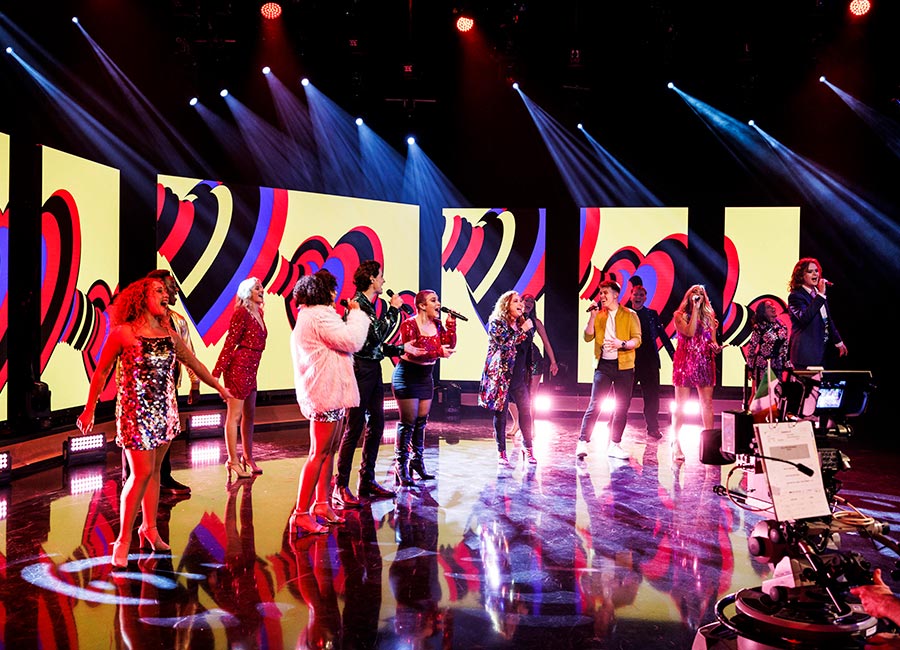 'I literally won Eurovision at 25, I'd done several years of gigging and then I'd gone from being a voice for hire, which is essentially what I was, into trying to be an artist, and the imposter syndrome was very, very strong at the time because I couldn't believe I was there.
'For me it was I should go back, what the hell am I doing here with all these famous people?!'
'I never thought the world was waiting on Niamh Kavanagh and that's very true but there's always room for [me] so, in other words, I own my space not other people and I have a right to do what I want to do.'