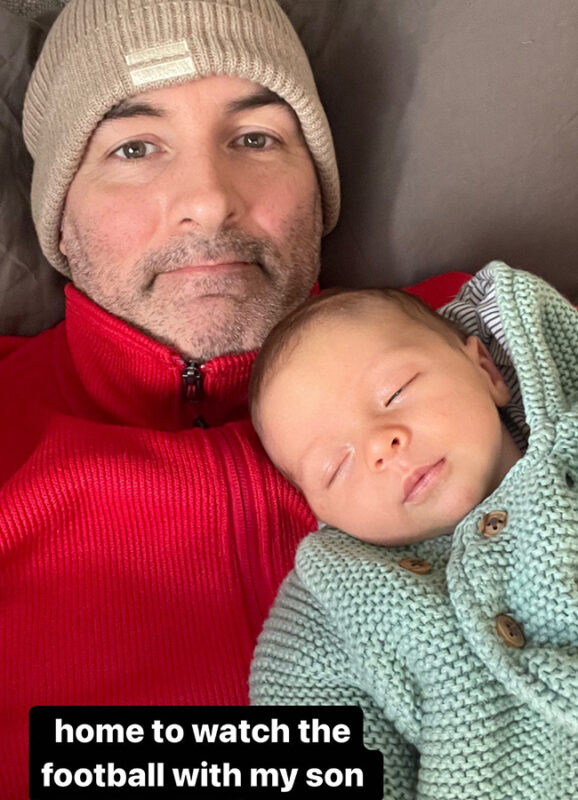 Richie Sadlier is living the dream since the arrival of his much longed for son, Sam, just two weeks ago.
The football pundit and psychotherapist and his wife Fiona have been very vocal about their difficult journey to parenthood, and their happy ending is proving to be an inspiration to many others who are struggling with infertility.
After undergoing rounds of unsuccessful IVF, Fiona and Richie were stunned and delighted to find out they were expecting a baby- naturally- last summer, and judging by the smiles on their faces, the besotted new parents are relishing getting to know their little boy.
On Sunday, the family of three embarked on another first- they headed out to Dun Laoghaire, where Richie and Fiona often go for a sea swim, with Sam to get some fresh air into the lungs.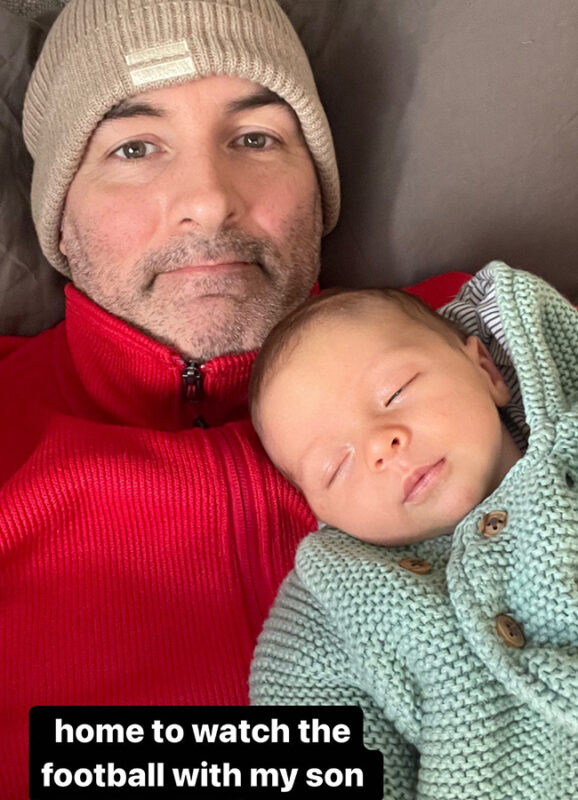 Anyone who has ever tried to get out of the house with a small baby will tell you- it is no mean feat!
But Richie and Fiona seemed to take it all in their stride and were enjoying every minute as the new dad documented the momentous occasion for his followers on social media.
New mum Fiona can be seen beaming in the back seat of the car, as she checks on little Sam during the short drive from their family home to the seafront- while there is no hiding Richie's delight in the driver seat as he looks back at his family.
One of their fur babies can also be seen in the front seat of the car. Richie was quick to point out after Sam was born that the couple's dogs had taken an instant liking to their new little brother, so were no doubt enjoying the stroll with Sam too.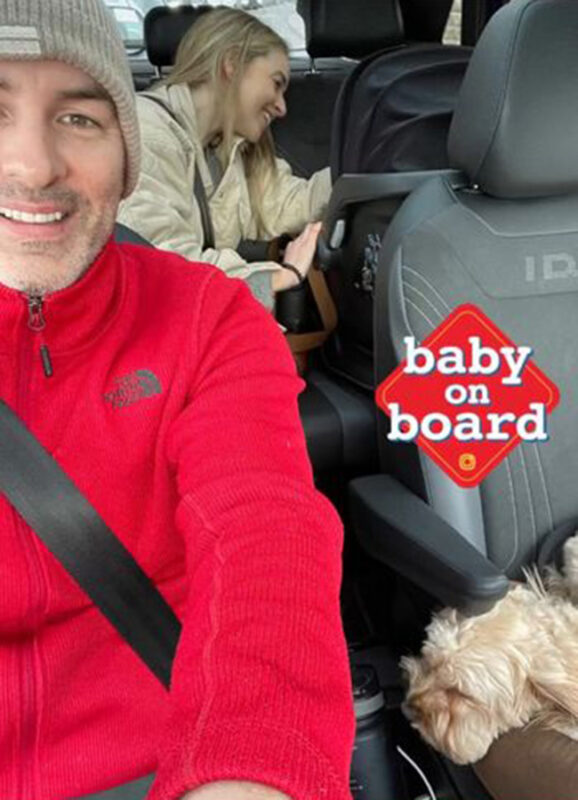 He did however compare the escapade to Irishman Damian Browne's recent grueling journey, when he rowed from America all the way to Ireland on a record breaking solo venture.
The football pundit and psychotherapist has written a book, called Let's Talk, reflecting on how he learnt about the birds and the bees and his realisation that teenagers really need a better steer when it comes to sex ed and everything that goes along with it.
Speaking to EVOKE in the past, he said: 'I was told how pregnancy occurs in biology in my junior cert science class. There was no discussion on what's the right way to behave in a relationship or anything like it.'
You Might Also Like
Ex-footballer and psychotherapist Richie Sadlier's new book set to bring Irish sex ed into the 21st century
He's been working hard on a programme to bring sex ed more in line with what is going on these days, covering issues such as consent and porn, and is hoping that a new TV documentary he is working on will bring the issue to the attention of Minister for Education Norma Foley.