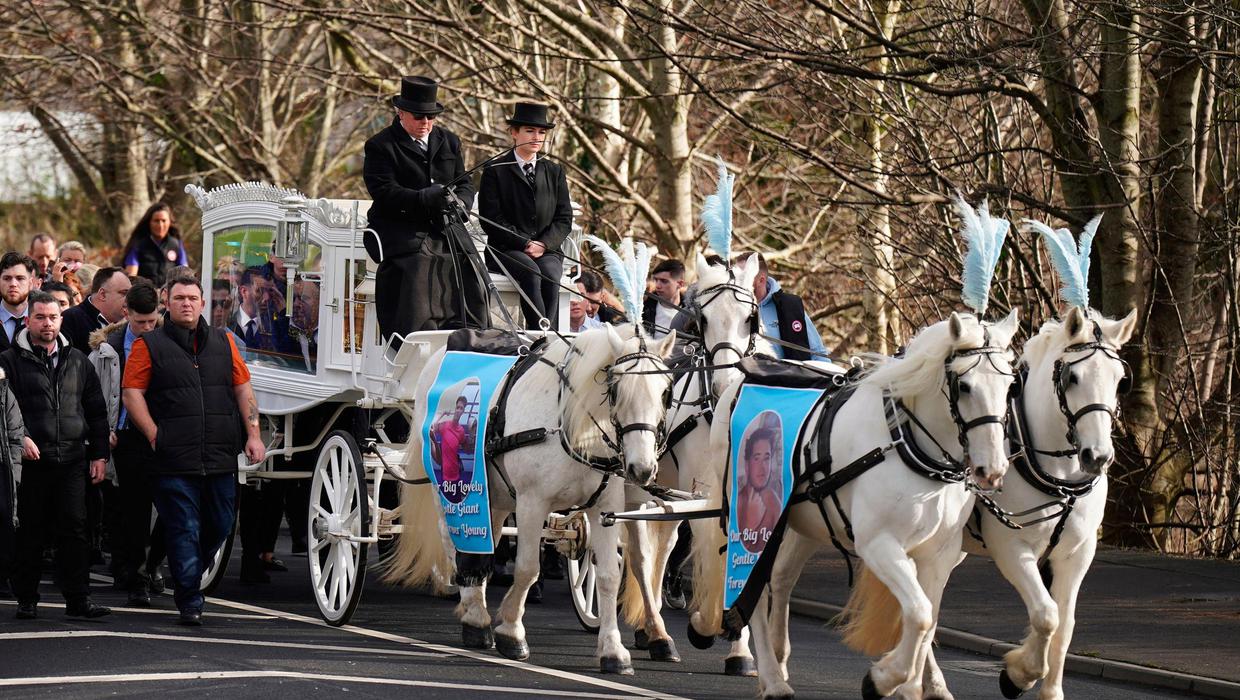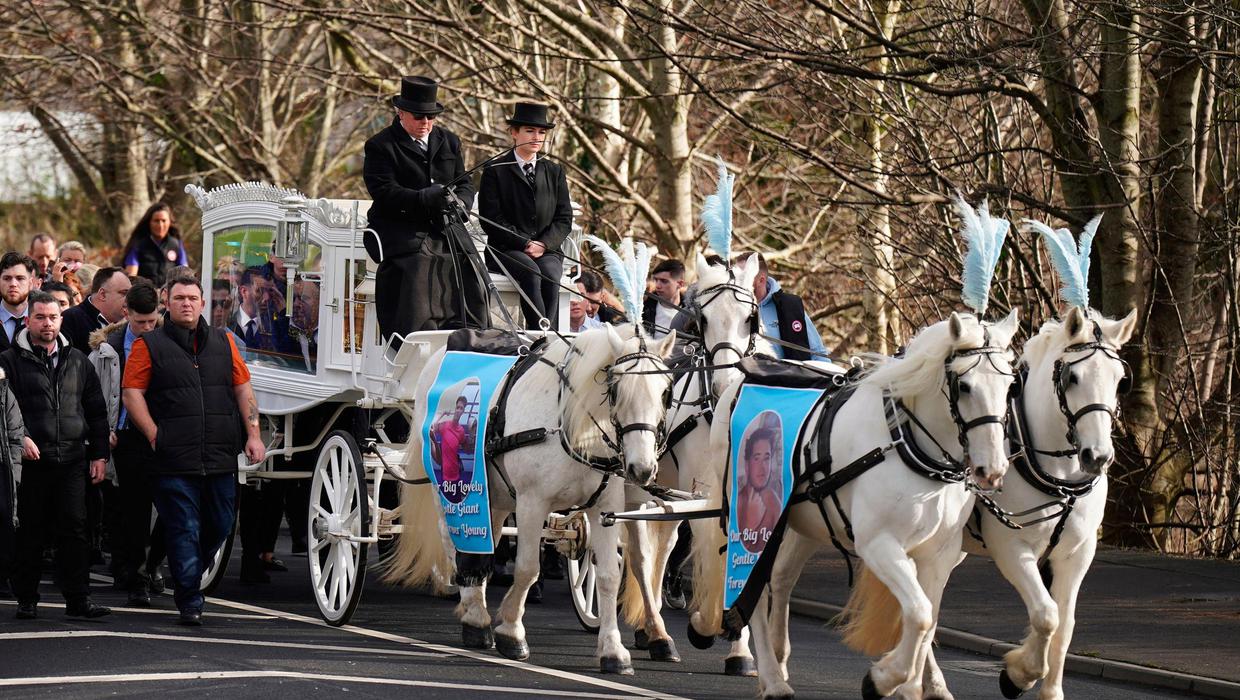 Mourners at the funeral of teenager John Keenan were told of a boy that was a "man before his time" who had made his family so proud.
John Keenan (16) lost his life together with Wojciech Panek (17), and Christy Stokes (19) in a tragic incident at Menlo Pier when a car went into the water at Menlo Pier in the early hours last Saturday morning.
A guard of honour was held by Members of the Olympic Boxing Club in Galway at the funeral today at the Church of the Resurrection in Ballinfoyle in Galway City.
His coffin arrived at the church in an white coach pulled by four white horses.
As his coffin was carried to the church by 10 men, mourners wept.
Chief celebrant Fr Kevin Blade told mourners grief was the price of love and that John had loved them in return.
"There are occasions in life when no words seem fitting when we are numbed speechless," said Fr Blade. Since Saturday morning everyone in Galway and right across the country has felt this pain, he said.
The church was packed to standing with many young children amongst the mourners.
Chief amongst them were John's parents, Elizabeth and John and his siblings Kathleen, Aoife
Martin, Kelly, Damien, Julianne and Thomas, as well as wider family members and friends.
Items brought to the altar by young relatives included John's boxing gloves, boots and boxing wraps, as well as his Olympic BC jacket, a photograph and a skipping rope. Each item was greeted by a round of applause.
Fr Blade said he had known John since he was a baby.
He described him as a unique and extraordinary human being who had been gentle in his relationships with others, was sensitive to their needs and had a good sense of humour.
Addressing John's friends, he said this might be their first experience of the death amongst their peers.
He said John had made a remarkable impact in his short life and that his family would treasure the outpouring of grief from his friends over the past five days.
"You stood shoulder to shoulder with them," he told them.
Speaking to Elizabeth, Fr blade said she had done a great job as a mother.
On Monday night they had sat together and shared memories of John and Elizabeth wanted to thank the local primary school at Tirellan Heights for being so kind to John during his time there, as well as the secondary school at Moneenageisha.
The family had called him "Baby John" and he had been a big gentle giant, Fr Blade said.
His mother had described him as a "man before his time" and he made the family so proud.
He had started boxing at the age of 10 and was remembered as "one of the biggest messers in the club," Fr Blade said, to laughter from the congregation.
His elder brother Martin had been back from England to support him two weeks ago in the county boxing championships.
Martin had also taken him to England to do his work experience and John had been due to return to England with his brother this week, he told the mourners.
Get ahead of the day with the morning headlines at 7.30am and Fionnán Sheahan's exclusive take on the day's news every afternoon, with our free daily newsletter.